Janneke fixing Verdina, the green S2 Fulvia coupé for the Dutch import test:
Replacing torn right outer CVJ gaiter
Replacing left top ball joint
Replacing discoloured side repeaters (white instead of orange)
Replacing discoloured right rear reflector

Undoing the axle nut. She has just put aside the two meter extension piece.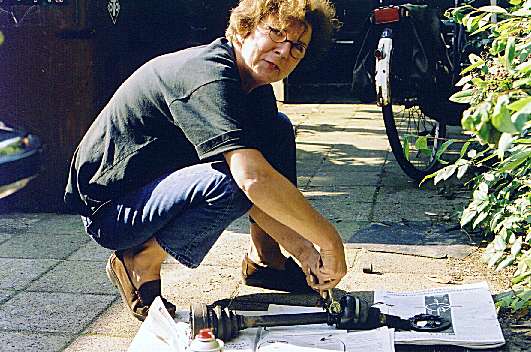 Take the old rubber boot off, clean then new boot, new grease.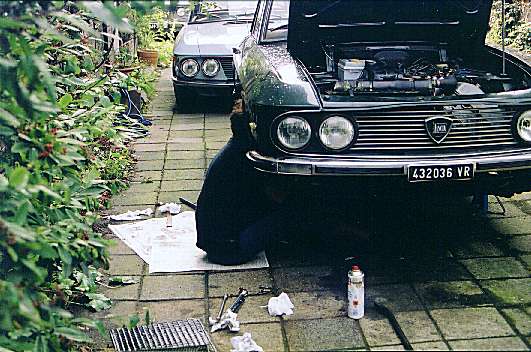 Put the drive shaft back on.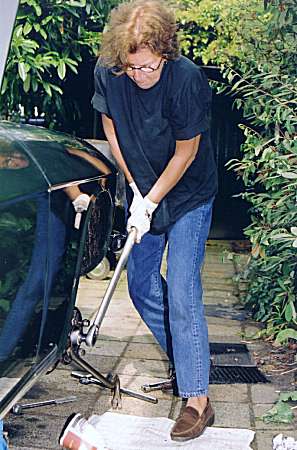 "Good tools is half the work" Janneke thinks as she tightens the axle nut to 30 kg/m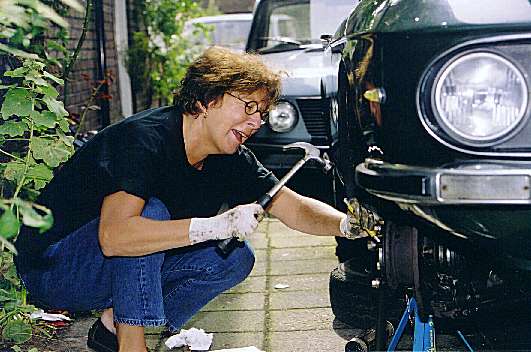 Lock the axle nut.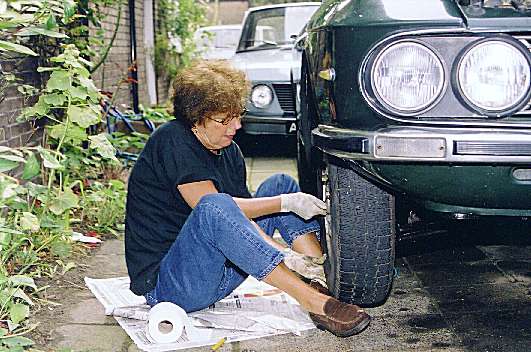 Wheel back on and the right hand side is done.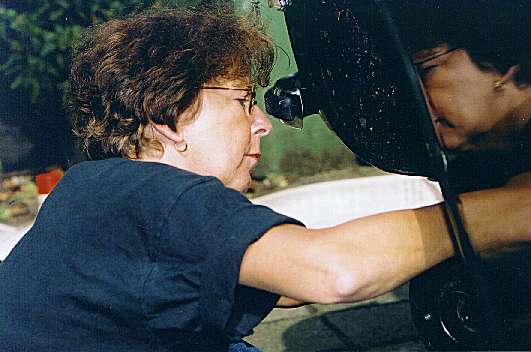 Shock absorber has to be loosened at one and to allow the upright to drop far enough to take the top bottom ball joint out. She already put a piece of wood between the spring and the subframe to keep the spring up. Used a bottle jack placed under the lower balljoint to do this.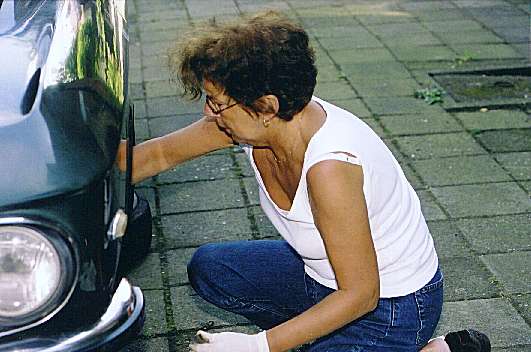 Temperature is rising and after stripping a bit, she goes on to undo the bottom bolt of the left front shock absorber.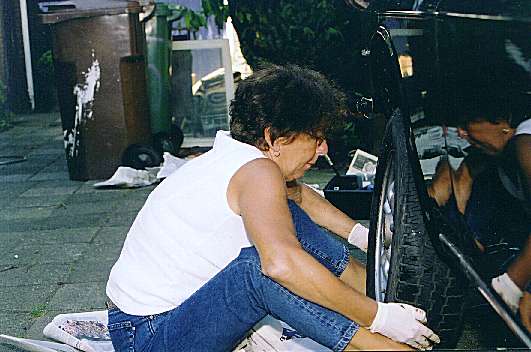 The left wheel back on and the left hand side is done too.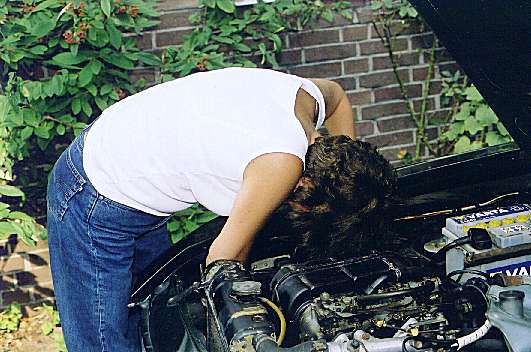 Let's not forget the side repeaters!