Seat belts for Fulvia coupé, Flavia coupé, Flaminia coupé
These seat belts are for two door coupé cars. They are not recommended for four door berlina's (saloon, sedan) cars.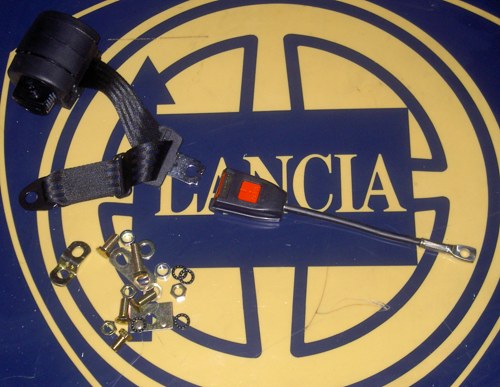 Angle adjustable retractor - can be mounted in any position.
Dual Sensitive ELR (Emergency Locking Retractor):
'Pendulum' based - Known as vehicle sensitive i.e. lock when the 'pendulum' moves because of sudden vehicle movement.
Webbing acceleration based - Known as snatch sensitive i.e. lock when webbing is snatched.
Mounting material included.
Very practical dual release buckle.
We no longer stock the belts.
Please contact:
Securon UK. Type 514/30 or
Stevens Germany. Type HSGG514 length 30