Aurelia
Aurelia B20 parts for sale
1 transaxle
1 rear suspension
1 front suspension
1 cylinder head
2 cylinder head lids
1 sump
4 wheel covers complete
1 drive shaft
2 jack cricks
2 suspension springs
1 coupling disk
2 doors
1 front hood
1 rear hood
1 steering wheel emblem
Location: Paris area France
George Zosim,

smudge2736@yahoo.fr
Sep20
Aurelia B20 glass
I have available in Sunningdale:
One pair of tinted rear side glasses
One pair of clear polycarbonate rear side glasses (spares for my race car)
One rear 3rd series glass
Two front toughened screens for 3rd series B20 both with metal surround (both parts)
One tinted 4th series rear screen
Several tinted door glasses
I am in the UK till March 17th at least ( depends upon coronavirus).
Chris Gawne,

chriswgawne@hotmail.com
Mar20
Aurelia Parts For Sale
I need to make space and so have many Aurelia parts for sale from engines, rebuilt or for rebuild, transaxles which have been opened and checked, steering boxes, rebuilt pot joints with new rollers and rubbers, B20 bumpers, good Weber 40DC carbs to instruments, dashboard switches and lights.
Location: UK/Sunningdale & Italy/Padova
Chris Gawne,

chriswgawne@hotmail.com
Sept19
B24 parts
Bertrand Leseur,

bertrandleseur@gmail.com
Nov17
Aurelia handbooks
B20S6 English suppliment to driver's handbook
Aurelia 2nd series (B12) English instruction book
Aurelia 2nd serie B12 uso e manutenzione, seconda edizione
Aurelia B10,B21,B22 uso e manutenzione
Location: Wales
Nigel Trow,

nitrow@talktalk.net,
tel. (44) 01291420317
Jul17
B 24 - direction light switch
Direction light switch for the dashboard plus switch for the turn signal reset. Both are new - never used.
Location: Austria/Vienna
Florian Krenn,

krenn@ipu.co.at
Jul17
Aurelia parts for sale
Aurelia B12/B20 transaxle with clutch and brakes
Aurelia B20 S20 transaxle, stripped for inspection,
Aurelia B12/B20 front axle and suspension
Aurelia IRS wishbones and hubs
B20 S3 transaxle case (perfect) with clutch
B20 S3 bell housing complete with clutch
B10 transaxle, incomplete
B20 S2/3 Veglia rev counter and speedo (kms)
B20 Interior trim and door furniture, various, please enquire
B20 S4 liners and pistons, rocker gear etc
Location: Wales
Nigel Trow,

nitrow@talktalk.net, tel. 01291 420317
Jan17
Lancia Aurelia B24S Convertibile
1956 full matching very knowed history
Location: Montecarlo
Maximilian Cappa,

aureliagt@icloud.com, tel. 3356631550
Jan17
Aurelia B20
Vends 2 culasses pour Aurelia 6ème série éprouvées et surfacées (facture) 2 pipes d'admission 2 pipes d'échappement

prix des 2 culasses 6000 eu
prix des 2 pipes d'admission 500 eu
prix des 2 pipes d'échappement 1500 eu
Location: France
Phil,

frederique.brunel0929@orange.fr, tel. 0687375823
Jan17
Aurelia B/10 1950
Click on picture to enlarge.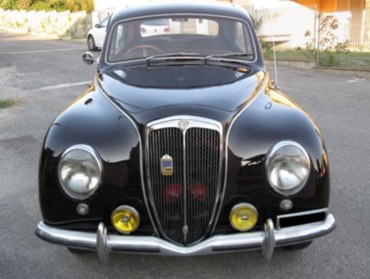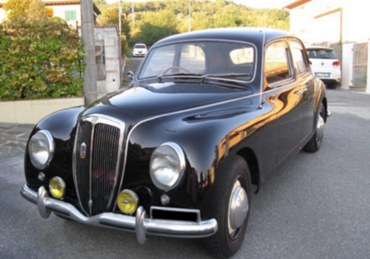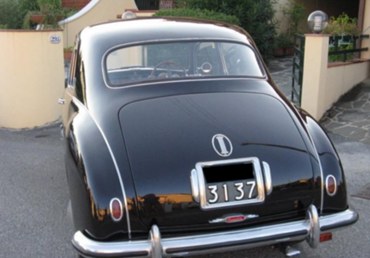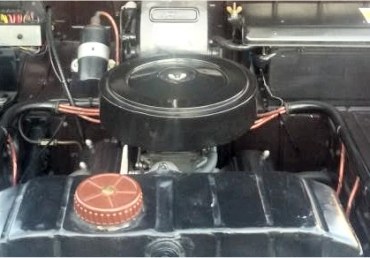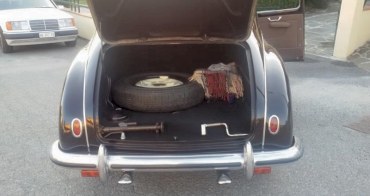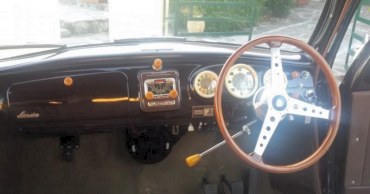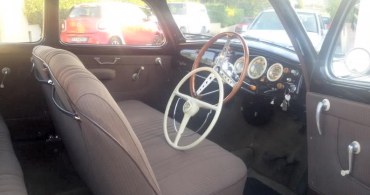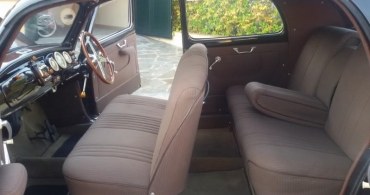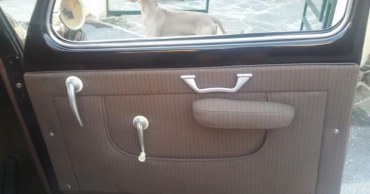 Aurelia B10 of 1950. Superlative conditions both mechanical and bodywork. Original upholstery untouched. Provided from birth of a Radio Condor still working perfectly. Registered in the Lancia Register, revised, with accessories of the time. Bright and quiet performance in the march. Car of a secure short-term revaluation thanks to its innovative mechanics for those times and also for the few remaining models of this prestigious car.
Location: Italy, Tuscany
Irene Morfini,

ire.morfini@gmail.com
Oct16
Aurelia 1951-52-53-54 steering-wheels new.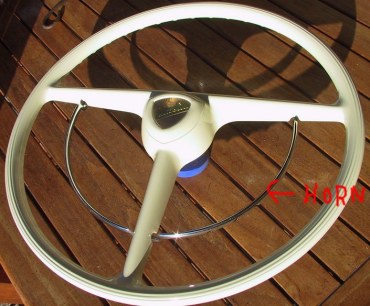 I manufacture completly new steering-wheels with resin two components and horn included and tested. It has needed 20 parts and 12 companies. They are painted in a ''bianco avorio'' 1/3 and pure white 2/3, and three coats of varnish. They are manufactured by serials of six pieces, and I have 2 for sale in the first serial. Price ex-works 2 376 € vat included.
Location: Merxheim France
Levallois Jean-Marie,

levallois.jm@free.fr,
tel. +33 3 89 76 28 99
Sep16
B20 exhaust manifold, upper water manifold plus..
As per title and photos, please ensure this is the correct part for your B20, part number - B20.755114A and tap part number - B10 - 75557, do verify part numbers with me before buying. NB. Although this is part is complete, both upper outlets have been welded/repaired, these would need work to get an acceptable fit....see final photos. Lancia Aurelia B20 4th Series, Exhaust manifold, As per title and photos, please ensure this is the correct part for your B20, do verify part number with me before buying.
I also have a few more parts, new 3rd series rear screen seal, propshaft mounting, gear box mounting, used but good pair of cylinder head gaskets, petrol pump by Fispa
Location: UK
Frank Gallagher,

gopher_13@hotmail.com
Aug16
1958 Lancia Aurelia B24s GT Convertible
6th-Series Aurelia B24s Convertible. <8,000 original miles. Unrestored and driving example. $375kUSD.

More info:

B24S Convertible
Location: San Jose, CA
Larry B,

lberkin@hotmail.com
Apr16
Aurelia Spyder Motor
Very complete Aurelia B24 spider motor MOT B24 12** . All numbers match, heads, sump and block. Date stamp on heads of 1955. I have owned this motor since 1972, when it was acquired with an Aurelia convertible. It has little wear in the bores, turns freely, and comes with many hard to find pieces including water manifolds, Weber carb and air cleaner, water pump and fan, oil filter housing and piping,fuel pump, carb linkage, exhaust manifolds, starter, etc. If you are lucky enough to own a B24 spyder, with no or the incorrect motor, this is the one you want.
Location: USA California
Gary Dowling,

garyb24s@gmail.com
New Aurelia B20/24 pistons
Set of new Aurelia pistons with piston rings - diameter 77.92mm. US$575.00. Email for pictures and details
Location: Atlanta, USA
Michael Gue,

m.gue@att.net
Aug15
Aurelia B20/24 turn signal switch
Aurelia B20/24 dashboard turn signal switch, that appears to be brand new. US$350.00 Email for pictures and details
Location: Atlanta, USA
Michael Gue,

m.gue@att.net
Aug15
Lancia B24 Aurelia V6 engine block
This is a used original LANCIA V6 2451 CC ENGINE BLOCK. It is correct for B 24 AURELIA Spider America & Convertible models. The block has number MOT. B24 No * 1303* and is dated 5-1-56. The cylinder head has markings III Serie 56 Lancia. See close up photos for close ups of markings on the engine block and the cylinder head. There is only one cylinder head that is currently attached to the block. The cylinder head has some damage: a crack on side and a section broken off. These can be welded and repaired by a capable engine builder who can weld aluminum. Only able to post twelve photos on the listing, I will be happy to email you additional and more specific photographs upon request. This is a rare piece if you own or are restoring one of these priceless Lancia models, especially if you do not have a block from the correct year of your Aurelia. If you look at the August PEBBLE BEACH GOODING AUCTION results and such models surpassing the million dollar range, a correct motor will enhance the value of your car! It is too heavy to ship by conventional methods. It can be picked up locally in the Northwest Corner of Connecticut or it can be delivered to NYC area with some consideration for fuel and tolls. Buyer can also arrange for freight pick up. Thanks for looking.
Location: Cornwall Bridge, Connecticut USA
Alex Gouras,

AMGALFA@aol.com,
tel. 917-838-6007
Mar15
Ventilatore motore per Lancia Aurelia B24
Vendo ventilatore motore per Lancia Aurelia B 24 completo di staffe e supporti
Marco,

italian.oldcars@gmail.com
Dec14

viva-lancia homepage