Soriana's engine
Soriana is my Fulvia berlina 1C. Found in Italy in the spring of 1999. Original paint, original and excellent condition. Only, the engine was stuck. I started work on the engine in December 1999 to find a bee's nest in cylinder #1. The acids had "welded" the piston, rings and cylinder block together and dissolved part of the head.
So, if you leave a car outside, make sure the bees can't go in through the exhaust valves.
I have rebuilt the engine completely:
new cylinder block
new pistons and rings
new head
new valves, guides and hardened seats
new big end bearings
new main bearings
new small end bushes
new oil pump
new waterpump
new chain
ground crankshaft
balanced crankshaft, flywheel and pressure plate
overhauled dynamo
overhauled starter motor
pistons are balanced to within 0,2 grams
small ends balanced to within 0,2 grams
big ends balanced to within 0,2 grams
combustion chambers equalised to within 0,05 milliliter
Here are some of the pictures: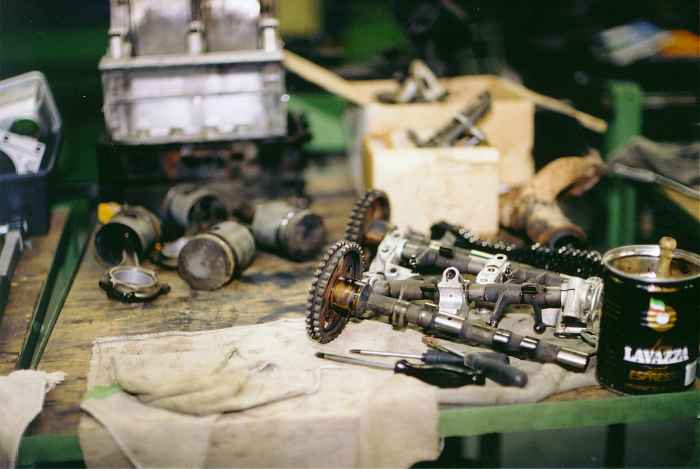 The engine taken apart. The wax, cellulose etc from the bee's nest is now in the Lavazza can.

The new head was easy to clean. However, the preservation wax (oh no, not wax again!!!) on the new cylinder block and new pistons was difficult to get off.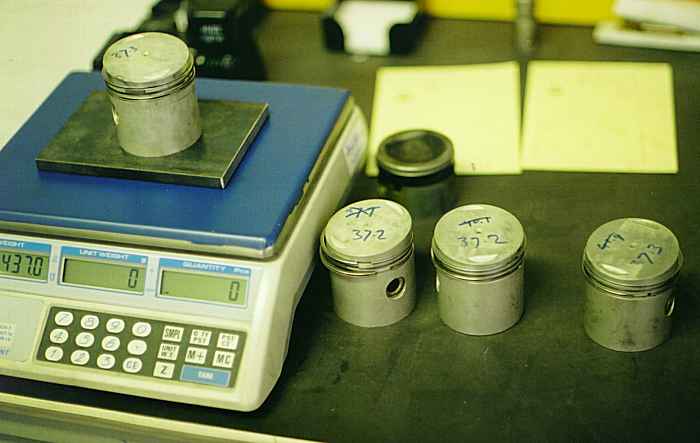 Balancing the pistons to within 0,2 gram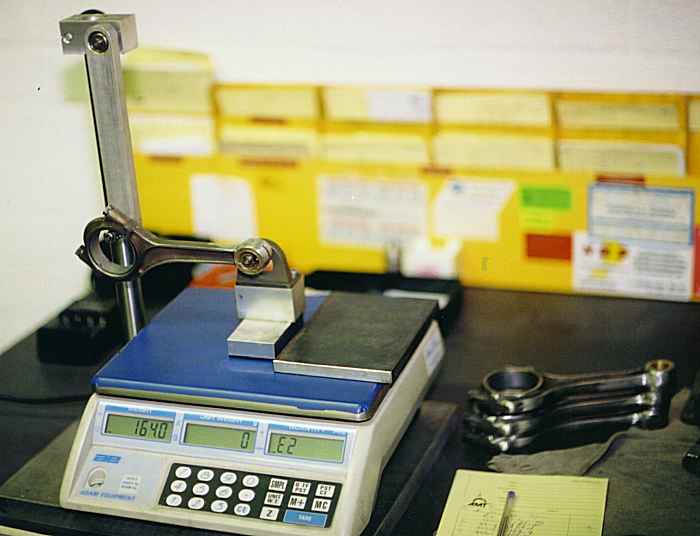 Balancing small ends to within 0,2 grams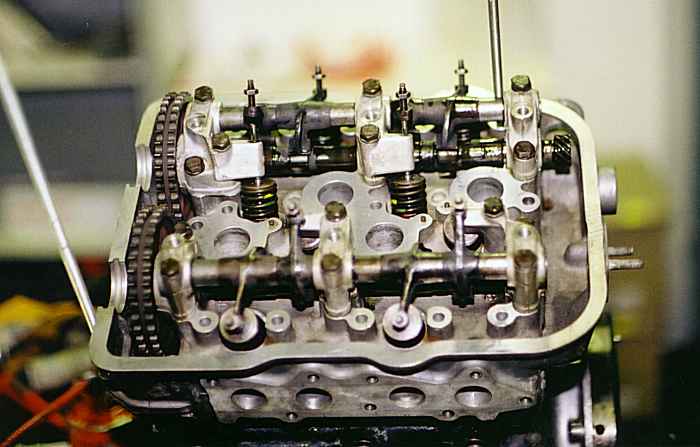 The head is on the block. ready for the head bolts. Also the chain still has to go on.