The Consortium is open to anybody with an interest in Appias, currently we have some 50 members from all parts of the world. On joining Members have access to all the technical information we have and are able to purchase any spares held by the Consortium.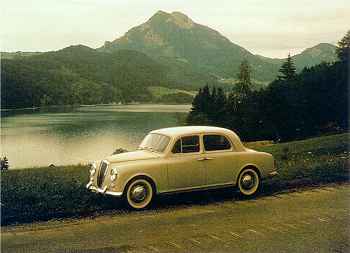 Our stocks comprise a mixture of original Lancia parts, parts that have been remanufactured to replace unobtainable parts and used parts taken from scrap cars.
The Consortium is able to supply most mechanical items, for engines, transmission and rear axle, including gaskets and bearings, many electrical parts, brake overhaul parts including reconditioned master and slave cylinders and all rubber seals, brake hoses and copper pipes. In addition, nearly all the rubber parts used on the car are available. The Consortium also has an excellent range of sweatshirts, T-shirts with the Lancia Shield and Flag superimposed with the Appia logo.
The Consortium is self financing (although we have been fortunate to obtain interest-free loans from the Lancia Motor Club U.K. to help with larger purchases). Each member on joining pays an entry fee of 30.00 pounds (UK) and an annual subscription of 30.00 pounds. The money is used to purchase additional stock and to replace stock that has been sold. The only expense incurred is to pay for the storage of parts. Parts are sold to members at replacement price plus a small surplus to increase the funds of the Consortium and to help repay any loans.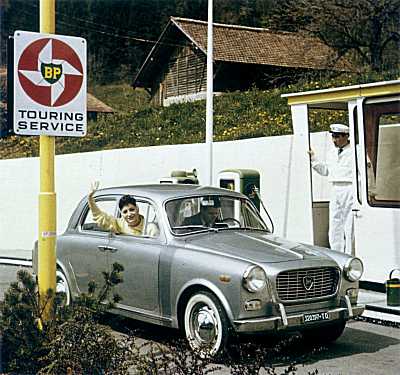 I manage the Consortium in my spare time and give my services free of charge. I always try to get parts to members as soon as possible but this service has to fit in with my other activities.
The Consortium is not a commercial enterprise therefore it is not the policy of the Consortium to sell parts to non-Consortium members, but it may do so at its discretion. However, parts sold outside the Consortium are subject to a surcharge of 33.3% to 50% applied to each part according to the type of part.
If you wish to join the Consortium please let me have your full details and the full details of your car, together with a cheque payable to APPIA CONSORTIUM. You may pay by credit card but there is a 5% transaction charge.
On joining I will send you a computer printout of the main items in stock, this list does not include used parts so if what you require is not on the list, this does not mean it is not available.
For full details contact -
Don Cross, Consortium manager
Rincurren
Harvington
Nr. Evesham
Worcestershire WR11 8NW U.K.
email
tel +44 1386 870385
fax +44 1386 871638
---
Road test of
Lancia Appia berlina,
2nd series
---
---